Director
Michael Rosenbluh
michael.rosenbluh@biu.ac.il
Atomic and laser physics, coherent population trapping atomic clocks, nonlinear optics.
.
Founding members
Richard Berkovits
richard.berkovits@biu.ac.il
Quantum phase transitions in low dimensions, many-body localization, entanglement and networks.
.
Emanuele Dalla Torre
emanuele.dalla-torre@biu.ac.il
Dynamics of many-body quantum systems in ultracold atoms, quantum optics, and superconductors
.
Lev Khaykovich
lev.khaykovich@biu.ac.il
Ultracold atoms, Bose-Einstein condensation, universal few-body states.
.
Avi Pe'er
avi.peer@biu.ac.il
Quantum optics, broadband parametric processes. Precision measurement and control of molecular dynamics.
.
Michael Stern
michael.stern@biu.ac.il
Quantum behavior of superconducting electrical circuits and their coupling with nanosystems like spins in semiconductors.
.
Members
Asaf Albo
asafalbo@gmail.com
Optoelectronics, Nanostructures, Quantum Engineering, Device Physics, Materials
.
Baruch Barzel
baruch.barzel@biu.ac.il
Network dynamics; quantum networks
.
Eliahu Cohen
eliahu.cohen@biu.ac.il
Quantum information and computation, quantum foundations, quantum optics, quantum field theory
.
Alex Fish
alexander.fish@biu.ac.il
High speed digital and mixed signal VLSI chips; CMOS image sensors and biomedical circuits
.
Aviad Frydman
aviad.frydman@biu.ac.il
Electric properties of low dimensional and nano systems, superconducting and ferromagneting materials.
.
Beena Kalisky
Beena.Kalisky@biu.ac.il
Scanning SQUID probe of magnetic fields for quantum materials
.
Adi Makmal
adi.makmal@biu.ac.il
Quantum algorithms and quantum machine learning
.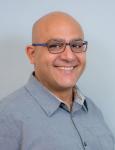 Doron Naveh
Doron.Naveh@biu.ac.il
2D electronic materials and opto-electronic devices
.
Jonathan Ruhman
jonathan.ruhman@biu.ac.il
Low density superconductivity; entanglement dynamics in quantum circuits
.
Sharon Shwartz
Sharon.shwartz@biu.ac.il
Nonlinear optics and quantum optic effects in the X-ray regime

.
.